NEW YORK, NY —More than 750 guests attended The Headstrong Project's sixth annual benefit gala at Manhattan's Chelsea Piers and raised more than $2 million to support veteran mental healthcare treatment. The organization's largest event of the year, emceed by "Late Night" host Seth Meyers, helps to remove the stigma around mental health and share the challenges of post-9/11 veterans seeking effective treatment. TSB Capital Advisors and its affiliate company, TSB Realty, continued their proud support of the evening as a Valor Sponsor.
"We have served over 750 veterans over 16,000 therapy sessions by 150 best-in-class clinicians in 23 cities across the country—all through private donations. Simply incredible," said Army veteran and Headstrong Executive Director Joe Quinn at the event.
The gala highlighted several veterans, including many who are seeking treatment through Headstrong. The Headstrong model has successfully focused on eliminating traditional "brick and mortar" facilities and allowing funding to go directly to services. Veterans who seek treatment through Headstrong are contacted within 48 hours, essentially removing care wait times.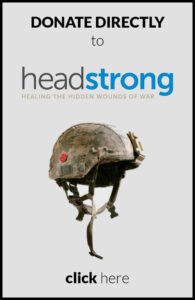 During one especially poignant moment of the gala, Headstrong, with the help of Meyers and award-winning actor Jake Gyllenhaal, presented World War II veteran and former POW Ewing Miller a birthday cake to celebrate his 95th birthday. Miller's aircraft was shot down by antiaircraft fire on February 5, 1945. He was the sole survivor of the aircraft's 12 servicemember crew onboard. Miller was freed from a German POW camp by legendary military leader General George S. Patton. Headstrong co-founder Zach Iscol's great uncle, Chester Weinstein, was the navigator aboard Miller's aircraft and was killed in action when the bomber was shot down. 
"The foundation of Headstrong is to provide the world-class, cost- and bureaucracy-free care that our veterans need to get back to the best version of themselves," said Iscol, a Marine veteran who also served as the event's co-chair. "When you put goal-oriented veterans together with top mental healthcare providers, they get better. The panic attacks go away, the anxiety goes away, the anger goes away, the self-medicating goes away … they blossom."
Iscol founded The Headstrong Project in 2012 to develop a first-of-its-kind, comprehensive treatment program for veterans in need. In partnership with Weill Cornell Medical College, they've developed an individually tailored, comprehensive treatment program for post-traumatic stress, addiction treatment, anxiety and depression, trauma, grief, loss, military sexual trauma, and anger management. Headstrong does not put a cap on the number of sessions or services they provide, enabling veterans to utilize treatment options in the short term, long term, and return later if their needs change.
"Headstrong is providing vital, life-saving work that truly makes a difference," said Timothy S. Bradley, founder of TSB Capital Advisors and a principal with TSB Realty. "The gala is an opportunity to celebrate some of the success stories, to hear them firsthand, and, most significantly, to make sure this important work continues. Our firms are honored to be a part of it."
Headstrong currently serves veterans in New York, California, Pennsylvania, Texas, Maryland, Virginia, Washington, D.C., New Jersey, Illinois, and Colorado, with plans for additional expansion. For more information on The Headstrong Project and its services, please visit getheadstrong.org.
Picture above: Left to right, Headstrong Executive Director Joe Quinn, "Late Night" host Seth Meyers, Headstrong founder Zach Iscol and actor Jake Gyllenhaal at the 2018 Headstrong Gala in New York City.